Every meat bundle purchase comes with a free insulated tote bag
All products shown are available to be purchased and picked up in-store.
EBT-SNAP benefit cards are accepted for in-store purchases only.
Meat Bundle sales have been suspended at this time. We apologize for any inconvenience.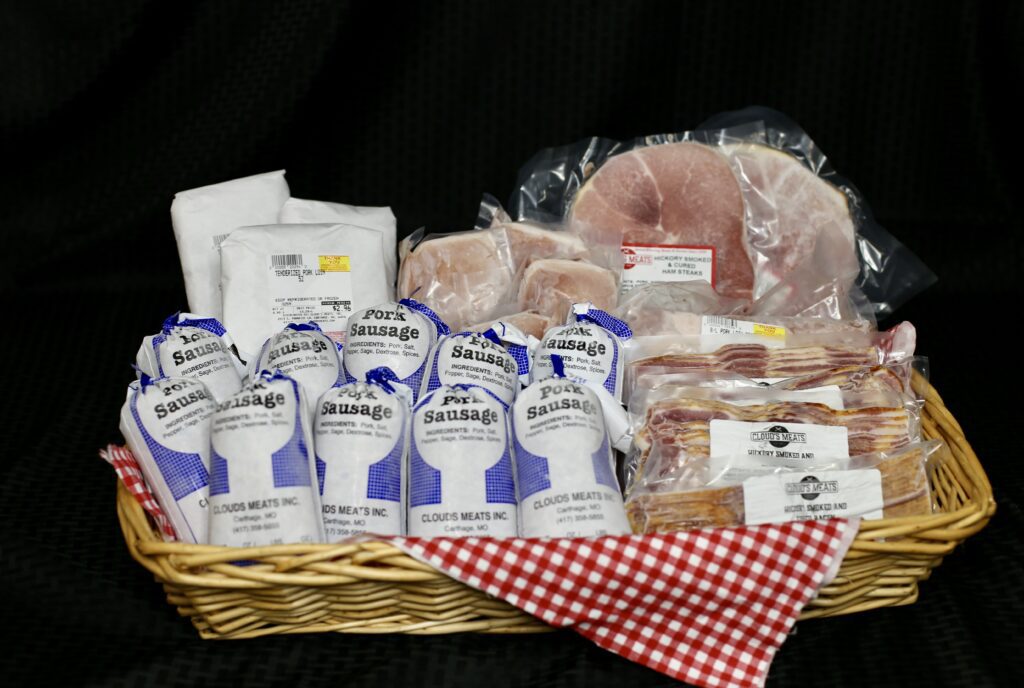 10# Medium Breakfast Sausage
8 Tenderized Loin Chops
8 Boneless Pork Chops
2 3# Boneless Pork Loin Roasts
2 Smoked Ham Steaks
4 1# Packages of Bacon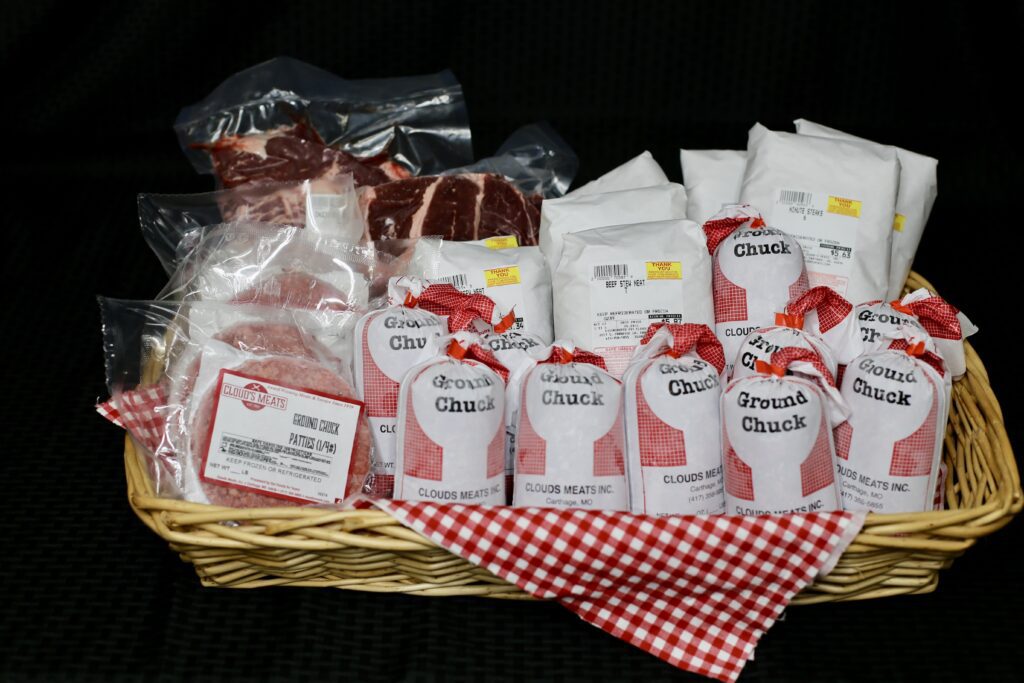 10# Ground Chuck
8 Minute Steaks
4 – 1# packages of Stew Meat
2 – 3# Chuck Roasts
4 – packages of 1/4# Ground Chuck Patties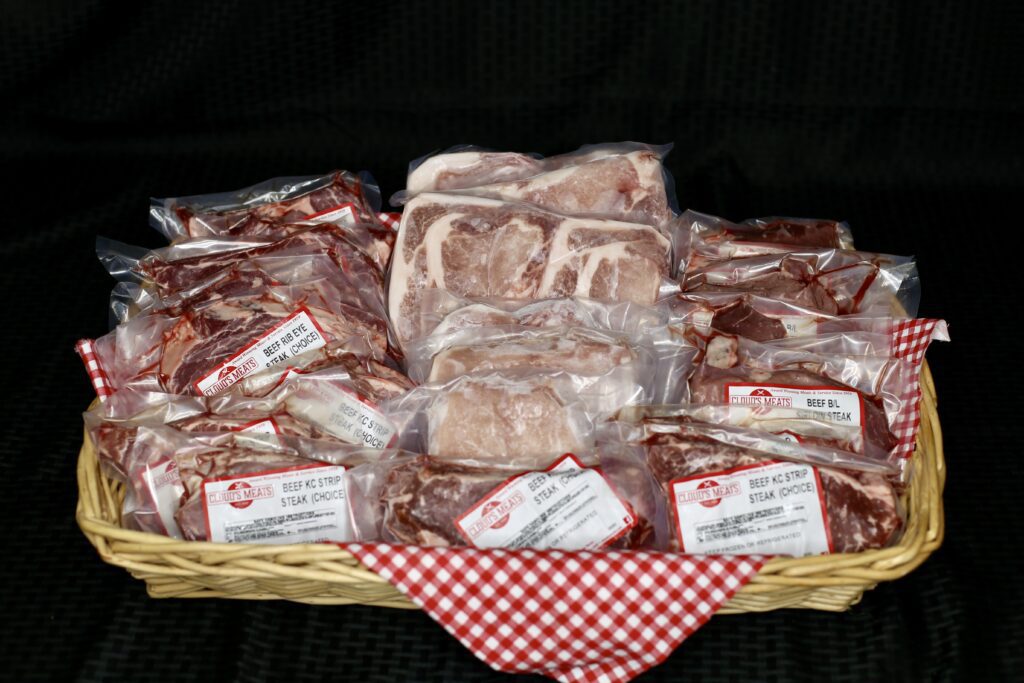 6 – 12oz Ribeye Steaks
6 – 12oz KC Strips
6 – 12oz Boneless Sirloin Steaks
6 Boneless Loin Chops
6 Bone-In Chops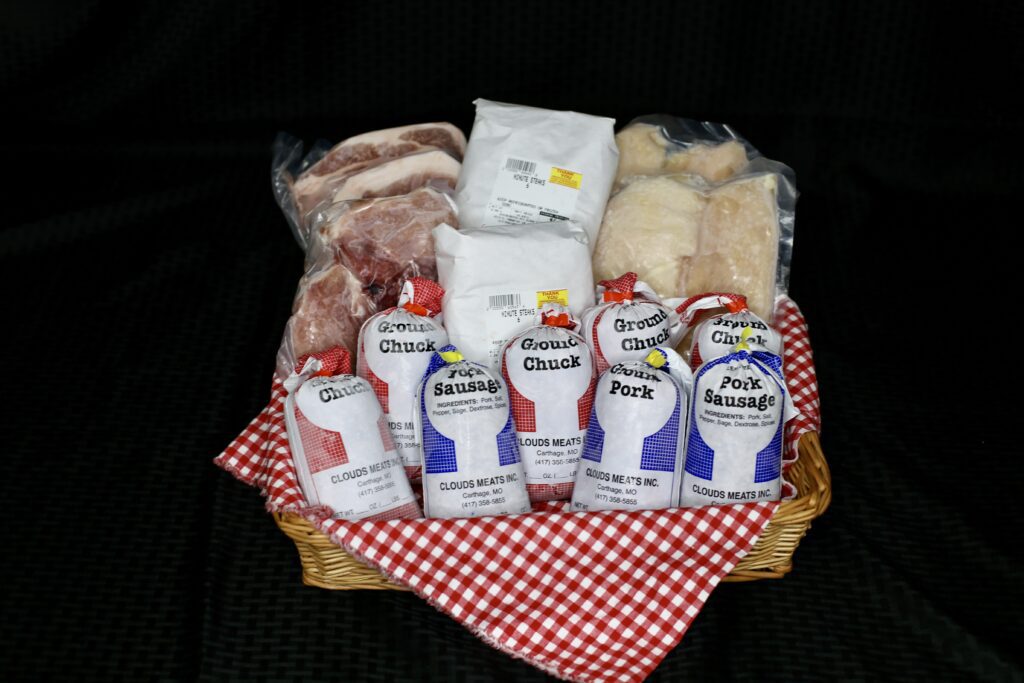 5# Ground Chuck
2# Mild Breakfast Sausage
1# Ground Pork
8 Minute Steaks
6 Bone-In Chops
5# Boneless Chicken Breasts
due to high demand, please place your orders by phone.
Retail beef and pork prices
Average weights are based on dressed weight (hanging weight)
*$250 Deposit is required for 1/2 Beef
**hog prices includes smoking & curing of hams and bacon
Please note that prices are approximate due to varying weights.
Price is subject to change in accordance with market prices.
If you have any questions about the "Retail Beef and Pork Prices" or would like to make a purchase, please call us.