BBQ Hog

call for current market price

**includes smoking / average weight is 50lbs - 150lbs

Brats, Hot Dogs & Hamburgers
Loaded Mashed Potatoes

$3.69
Medium (25-35 People)

$80

Large (40-50 People)

$105
Fruit Tray (25 people)

$35
Veggie Tray (25 people)

$25
Lettuce, Tomato, Onion & Pickles

$25

Bread-Rolls, Mayo & Mustard Also Available
How much meat do I need for my party?
You will need about a pound of meat per person. Cloud's Catering staff can also help you with your decisions.
Baked beans are our most popular side. It is best to use 1/3 – 1/2  pound per person. 1/3 pound per person for any hot side item. For cold sides like slaw and potato salad 1/4 pound is adequate.
For added convenience, pick up cold and heat up in your own oven.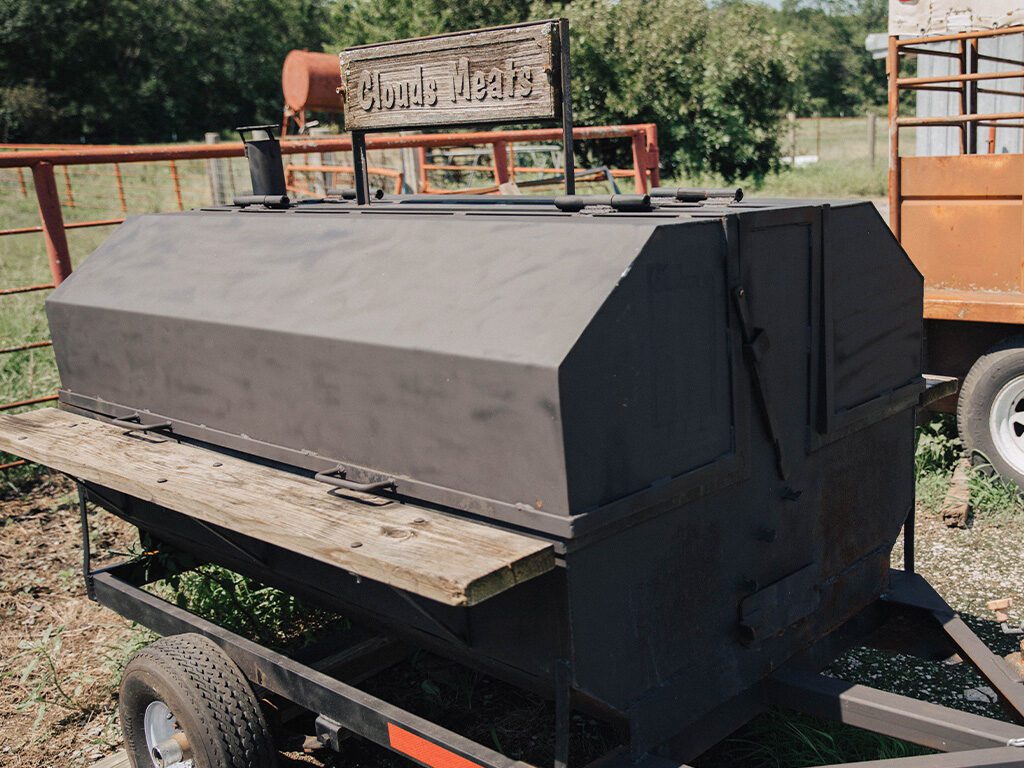 Cloud's has portable and tow-able grills for cooking for large groups. These grills cook with charcoal to give the best possible flavor to steaks, burgers, and sausages. The grills can be rented, or provided free of charge with a qualifying meat purchase from Cloud's.